B I O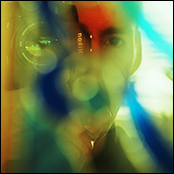 In my youth my passion for making found its outlet in Legos, drawing, map-making, and three-dimensional level design. As I gained access to more spaces in the wilderness and the city photography became my way of developing a vision of the world around me. I started painting in my first year of college, 2007-2008. I received my Bachelor of Arts degree from The Evergreen State College in June of 2010 and I now live and work in Seattle, WA. In addition to my painting practice I am avidly pursuing game development and tertiary mediums I hope to bring into it, including poetry, narrative, photography, photogrammetry, and environment art.
GameDev
A lifelong interest. First work other than gamejam games and fragments is forthcoming...
Painting
I'm deeply rooted in the Pacific Northwest and its wet wilderness. My mode of painting began with and is still informed by a lot of experimentation with intuitive and completely abstracted expressionism focusing on emotional response to the landscape. Environment, space, and the strange and sublime beauty within them are my foremost interests. I like to paint visually concrete yet difficult to identify objects, as well as spaces that are tangled up with the flatness and surface qualities of paint. The impetus behind much of my work is a desire to develop a detailed response to the physical beauty of the landscape I have experienced growing up near Seattle: from quieter parts of the backcountry, to the loudest refuse-clogged street, to spaces within the human body.